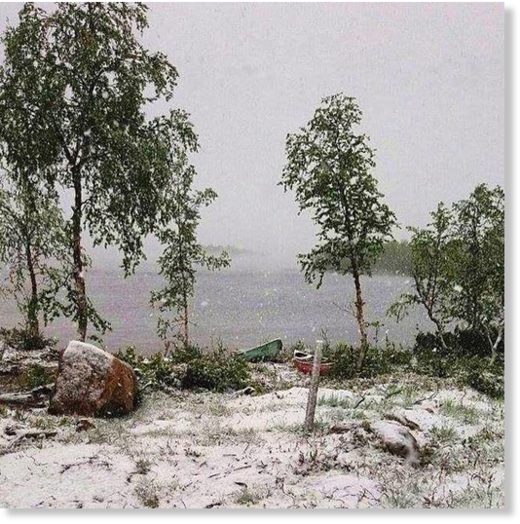 A winter like Nor'easter swept through the eastern USA specifically inundating the nations capital, Washington D.C
. We find other anomalies in record breaking July snows in Russia and Finland, all time cold records broken in S.E Australia, Greenland @ -33C in July a new Northern Hemispheric cold record set, yes on Greenland.
With US land temperature stations showing a downward trend, we get no days above 90F in South Bend Indiana, and a slew of other locations across the N.E USA. We are looking for atmospheric shifts, and we get "Jet Streaks" or atmospheric rivers with extreme deluges. Look for more cosmic ray increases.
Sources