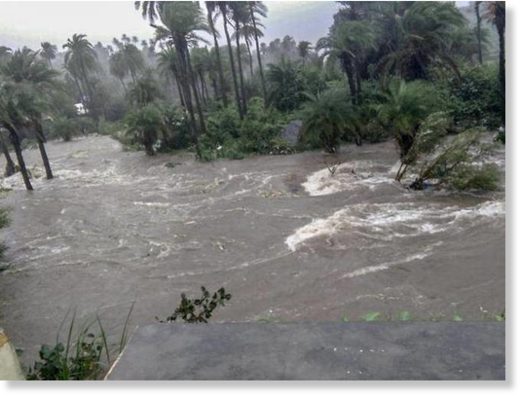 Incessant rains since July 21 night have virtually cut off Mount Abu from Gujarat with the hill station plundered by
as much as 110 inches rainfall in just four days.

This is the highest rainfall received in Mount Abu in the last several decades.
Heavy rains sent rocks hurtling down near Aana Hanuman, 6 km from the entry toll booth. But the local authorities are confident of clearing them in a few hours.
While there has been no major casualty in Abu, the Internet broadband connectivity of BSNL and other private telecom operators has been badly hit. Vodafone and Airtel have managed to partially restore the services but BSNL services remained hampered.
The supply of essentials including vegetables too has been hit due to flood-like situation in adjoining places like Pali, Jhalore and other parts of Sirohi district. "Chillies are selling for Rs 80 per kg so are the potatoes," said a local resident.
Though the highway from Abu Road to Mount Abu is clear for traffic, vehicles are moving at a snail's pace and have been asked to exercise caution due to possibilities of landslides and rocks falling from height. People have been advised not to take this road after 6pm.
All schools and colleges have been closed as per the order of collector as a precautionary measure.
Kashyap Jani, president of Mount Abu Hotels Association said that there are nearly 2,000 tourists. "Many from Gujarat are unable to go back due to flooding in Banaskantha," he said.