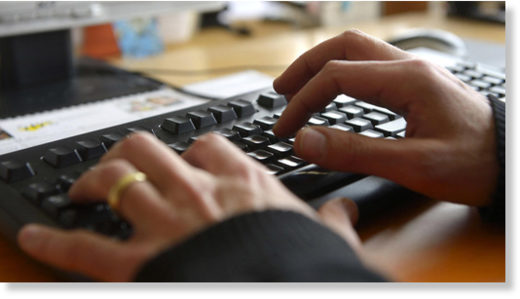 Moscow and Washington are in talks to create a cybersecurity working group, Andrey Krutskikh, a presidential envoy on the issue, has said. The US formally asked Russia about vote-hacking one week prior to the 2016 election and Moscow replied the next day, he added.
"In the week leading up to the elections, the US finally found a way [through diplomatic channels] to ask us about hackers. We supplied them with a preliminary response the following day," Krutskikh stated on Thursday.
"In January, when [Barack] Obama was still in office, before the inauguration [of Donald Trump], we gave a detailed answer,"he added.
In June, Trump said that former US President Barack Obama had done nothing about Russia's alleged meddling, as reported by the CIA, as he had hoped that fellow Democratic Hillary Clinton would win the election.
Prior to that, the
Washington Post
published
a report claiming that the intelligence services and Obama were aware of an alleged Russian "assault" targeting Democratic candidate Clinton.
The issue was addressed during the first face-to-face meeting between Russian President Vladimir Putin and Trump on July 7, on the sidelines of the G20 summit in Hamburg, Germany. The Russian leader again reiterated that there was no reason to believe that Russia interfered in the US electoral process.
Before meeting with Putin, Trump said that "a lot of people interfered" in the presidential campaign and that this could include Russia, but "nobody really knows for sure." He also claimed that Obama had wanted to keep the hacking allegations under wraps.
Among various issues, the US and Russian leaders touched upon cybersecurity at the G20 meeting and reportedly agreed to create a joint body to deal with any potential electoral hacking. Moscow and Washington are currently holding talks on creating the unit, according to Krutskikh.
"In my opinion, we are all in the same boat with the Americans, understanding that it concerns security issues, that's why these issues must be resolved," he told reporters on Thursday. The aide added that the talks are ongoing and that Russia and the US are considering each other's proposals.
"Talks are ongoing, and the recent arrival of Russian Deputy Foreign Minister Sergey Ryabkov to Washington is proof that diplomacy works, different proposals are shared with each other and considered," the official stated, adding that this "routine diplomatic work" will produce an effect. Krutskikh also said that both sides are aiming for a serious dialogue.
The negotiations are aimed at "defusing tensions, prevention of conflicts and strengthening mutual trust," the aide said.
"There were different times in the history of our relations, but the establishment of a dialogue never prevented the normalization of both bilateral relations and the international environment," he added.
"That's why it can be a group, the format is secondary, the main thing is the content of our negotiations."