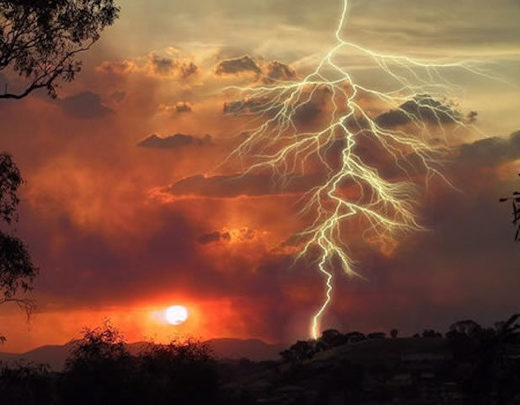 There was panic in some parts of Osogbo, Osun State capital, when strange lightening suddenly appeared in the sky, creating higher degree of illumination, which forced some residents to scamper for safety.
Tribune Online reliably gathered that most of the affected areas where the lightening appeared Tuesday night, include Alekuwodo, Oke-Fia, Olaiya roundabout and parts of Estate.
The incident, which occurred around 9.30pm created fear as some people residing in these areas, who also claimed they heard deafening sound similar to resounding explosion ran outside their houses to ascertain the cause of the strange development.
A resident of Peter Ajibola Street, identified as Titilayo Adekunle said: "We don't know what really happened. We just saw the light suddenly and it appeared in the sky, thus submerging the prevailing darkness, which had hitherto enveloped the environment because we were already in the night."
According to her, "we also heard some continuous sound, like when an electric transformer is humming at a frenetic pace.
Some people were saying 'maybe Jesus had come.
'
However, not quite
five minutes later, the great lightening fizzled away and darkness resurfaced."