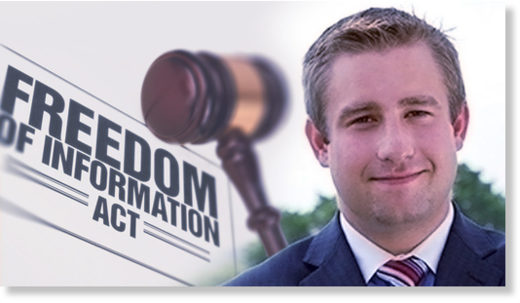 Are journalists starting to get to close to the truth in the Seth Rich case?
ABC 7's Scott Taylor was recently denied a Freedom of Information Act Request that he filed with the Government of the District of Columbia Metropolitan Police Department which requested copies of video footage captured at the crime scene by police officers body cameras and surveillance video captured from the hospital where DNC staffer Seth Rich was taken before his death.
Frustrated with the official response, the investigative journalist tweeted:
"#SethRich Update: Here is denial of my request 4 video of Police Officers body cams at crime scene & Hospital plus surveillance video. pic.twitter.com/VDaRO8m8gT"
Two attachments included in the tweet read as follows: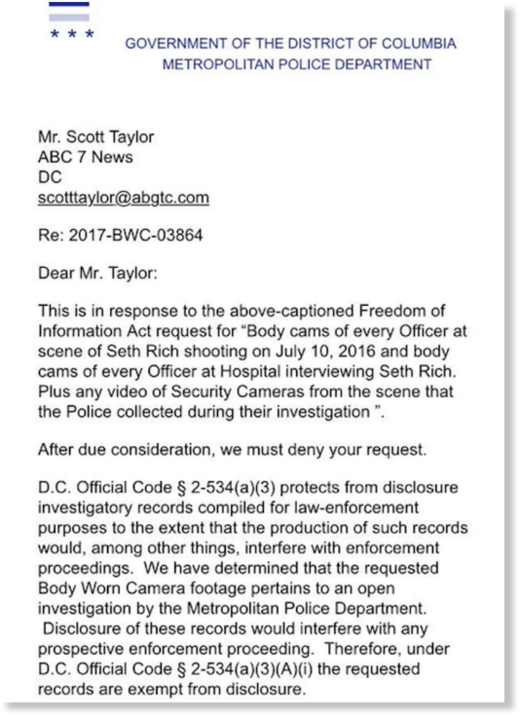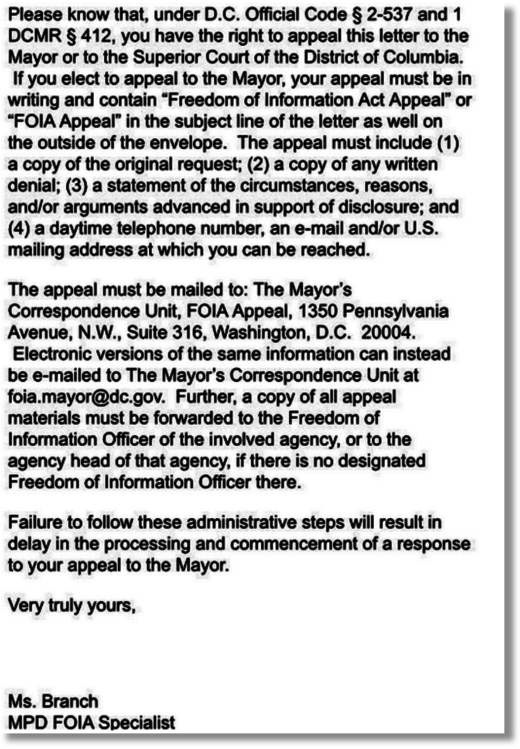 The response from DC Metro Police makes no sense, especially because body camera footage has been released by the department in the past and can only help in solving the case.
Furious about the whole ordeal, Taylor tweeted:
"Body cams in homicides have been released in the past in #DC."
An additional FOIA request filed by Taylor was denied by the Chief Medical Examiner.
Taylor tweeted:
"#SethRich Update: #DC also denies my FOIA for Chief Medical Examiner autopsy report."
How deep does the deep state go?