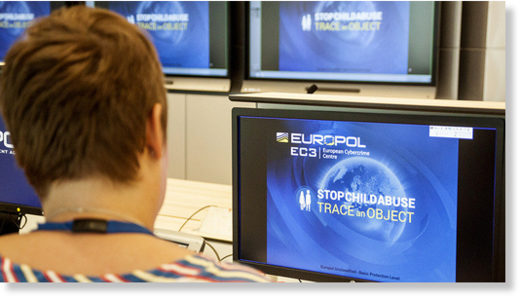 Europol is now crowdsourcing investigations into child abuse and human trafficking by uploading images and calling on members of the public to provide assistance in the localization and verification of objects in the background.
Europol's mandate is to combat serious international crime and terrorism, including cybercrime.
As part of its operations to end child abuse and human trafficking within the 28 EU member states, the organization has launched the new initiative '
Trace an Object
.'
"Once the origin of an object is identified, we will inform the competent law enforcement authority of the involved country to further investigate this lead and hopefully speed up the identification of both the offender and the victim," Europol said on its website.
The vast improvements in online content-sharing platforms prove to be a double-edged sword when it comes to some of the world's most serious crimes. While anonymous communication is hugely important for whistleblowers, activists and journalists, it can also severely hamper authorities in bringing criminals to justice.
"This innovative project seeks to use the global reach of the internet to allow the public to contribute to this investigation process and to play a real part in the global prevention of child abuse," said Rob Wainwright, executive director of Europol.
The proliferation of Virtual Private Networks (VPNs) and other encryption methods means that pedophile networks can operate with impunity on the dark web. Using traditional investigative methods can propel investigations only so far.
"Remember, your help can provide the one piece of information that leads to the rescue of a child," Wainwright added.
By leveraging local knowledge, Europol hopes that members of the public will be able to provide unique insights on objects in the background of images connected to ongoing child abuse investigations where all potential leads have been exhausted.
Everything from articles of clothing, types of wallpaper and plastic bags from local supermarkets, to particular brands or localized products could help Europol close in on people smugglers and child abusers.
The first batch of 20 images was uploaded to the site on Wednesday and the page will be updated regularly.
The agency claims that the tactic has already yielded results when two victims of child abuse were identified following public analysis of food packaging and waste containers in the background of images of child abuse.
"We are convinced that more eyes will lead to more leads and will ultimately help to save these children," Wainwright said, adding that the "Victim Identification Task Force held at Europol has repeatedly shown the significant possibilities of rescuing victims of child abuse through experts working together analysing abuse images."
"In many of these cases the key breakthrough has been established through a small piece of information such as identification of objects in the background of the image that provide a vital clue to investigators."