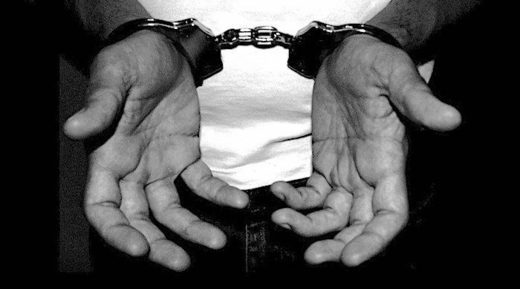 The 27-year-old, who has not been identified because of strict privacy laws in Austria,
told people at a refugee shelter in the Tyrol that he had shot dead soldiers in President Bashar al-Assad's government while he was fighting with an Islamist rebel group called the Farouq Brigade, which was linked to the Free Syrian Army. After a trial in the city of Innsbruck he was found guilty of 20 charges of "murder as a terrorism offense."
The man, who had reportedly grown up in a Palestinian refugee camp in Syria, was arrested in June last year after being denounced by a Syrian migrant. He had reportedly boasted to other asylum seekers of having been part of the Farouq Brigade and executed injured Syrian government soldiers near the city of Homs in 2013 and 2014.
The man initially confessed to the killings but later tried to retract his testimony, claiming it had been wrongly translated from Arabic into German. But the translator stuck to his guns, telling the court: "The defendant told me he had shot badly wounded soldiers. I asked him to repeat his claim and he did."
Killing injured soldiers is prohibited under the Geneva Convention. He is thought to be the first person tried for war crimes in Syria under Austrian law.
Many European countries have laws which allow them to prosecute people for crimes committed abroad.
Two mayors from Rwanda went on trial in France last year
accused of complicity in the genocide of almost a million ethnic Tutsis in 1994.
Octavian Ngenzi, 58, and Tito Barahira, 64, were tried at a special court in Paris after the two suspected Rwandan killers fled to France.

Last year a Nepalese army officer was cleared of torturing Maoist rebels by a court in London.

Lieutenant Colonel Kumar Lama, 49, was charged under the 1988 Criminal Justice Act, which allows the prosecution in the UK of alleged foreign war criminals.

Lt. Colonel Lama, who had also served as a UN peacekeeper in South Sudan, was arrested in 2013 after settling in St Leonards-on-Sea, East Sussex, with his family.
The United Nations plans to establish a mechanism to investigate "grave crimes" committed during the Syrian civil war, which began in 2011.
But political analyst Karine Gevorgyan
told Radio
Sputnik earlier this year
the new commission "will hardly be unbiased" and could well be used "to settle scores."
In March, Syria's Justice Minister Najm Hamad Ahmad said
Damascus would file a lawsuit against local and international courts
after having prepared dozens of documents proving the crimes against the Syrian people and the country were committed by these individuals and states.
Earlier this year it was reported that a
19-year-old refugee from Afghanistan had murdered his lover's elderly father
after he vetoed their marriage, which would have ensured the teenager could have stayed in Sweden.