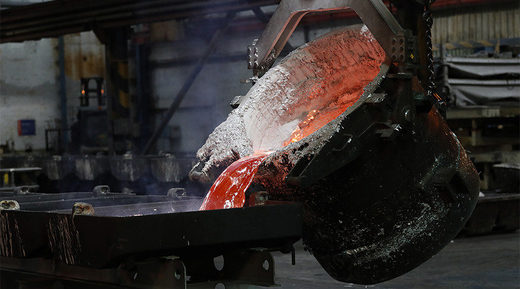 The US Commerce Department launched an investigation on Wednesday into whether aluminum imports from China and other countries pose a threat to national security.
Commerce Secretary Wilbur Ross said the investigation is similar to the one on steel imports. According to Ross, the White House is concerned unfairly traded imports are hurting the American aluminum industry, as some factories have been forced to close down or stop production.
The Commerce Department will investigate the allegations China is dumping aluminum on the US market at unfair prices.
China is the world's largest aluminum producer, and responded saying it is concerned by the US action, but hopes to resolve the dispute through talks, according to Commerce Ministry spokesman Sun Jiwen.
Ross expressed concerns that only one plant in the US, Century Aluminum, is producing high-quality aluminum required for Lockheed Martin F-35 joint strike fighter, the Boeing F/A-18 Super Hornet and other military vehicles and naval vessels.
"At the very same time that our military is needing more and more of the very high-quality aluminum, we're producing less and less of everything, and only have the one producer of aerospace-quality aluminum,"
Ross told a White House briefing.
The administration is concerned that in war time this may not be enough. The probe will also look into possible lost jobs, skills, and investment in national security, Ross said.
Wilbur Ross said production in the US is now down to the level of 1952, and the country imports 55 percent of its needs, the highest import share of the market on record.