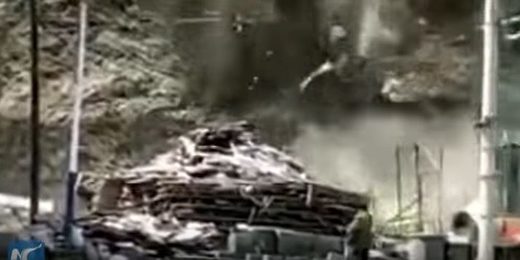 Rescue workers have saved one person and are searching for another six in a collapsed residential building hit by a landslide in northwestern province of Shaanxi.
The seven-story building in mountainous Maoping Township of Baihe County collapsed in the landslide at 11:58 a.m. Monday, according to the local government. Rainstorms pounded the area over the weekend.
The building was home to 39 people in 11 households. An initial investigation estimated that eight people were missing.
Late Monday, a 60-year-old woman was pulled from the rubble. The woman, whose condition is stable, was taken to a local hospital.
The local government later confirmed that another resident was actually not in the building when the accident happened.
More than 250 police officers, fire fighters, medical workers and volunteers are continuing the search, overseen by Vice Governor Zhuang Changxing at the site.