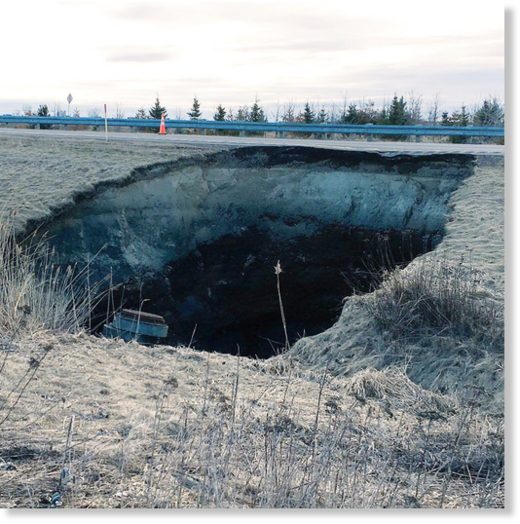 A large hole -
nine meters in diameter and seven meters deep
- has opened up next to Highway 25 in the Lanaudière region.
Transport Quebec has closed the highway in both directions around exit 44 near Saint-Roch-de-l'Achigan, about 50 kilometres north of Montreal.
Drivers detoured onto side roads caused significant traffic congestion Thursday morning.
The southbound portion of the highway has been closed since the cave-in was discovered on Friday morning. The northbound section was closed late Thursday night, said Transport Quebec spokesperson Sarah Bensadoun.
Bensadoun said inspections are being carried out to determine if the highway can be safely reopened before the hole can be repaired.
Last week's thaw and heavy rains may have caused the crater to develop, she said.
Highway 25 crosses the Lanaudière region from Saint-Roch-de-l'Achigan, crosses Île Jésus and Montreal, then joins Highway 20 in Montérégie.
Source: Presse Canadienne