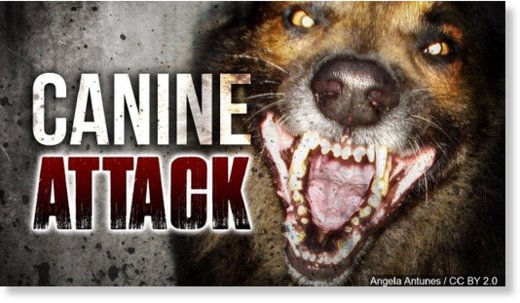 Police say a woman was killed in a dog attack Thursday in northwest Oklahoma city.
The Oklahoma City Police Department reports that just before 2 p.m. April 6 officers were called to a dog attack in the 8500 block of Willow Creek Road. Police say a woman was walking her dog on Windmill Road when they were both attacked by two other dogs. The woman and her dog were both killed.
Police said one was a pit bull.
Officers could not immediately identify the breed of the other do, but said it was also large.
Officer said they tried to save the woman, but could not.
"When officers arrived, they tried to get to the woman to render aid to her. They were not able to get to her at first because of the dogs. They had to shoot one of the dogs and the second dog was actually hit by a police car," Msgt. Gary Knight said.
The second dog was taken to Oklahoma City Animal Welfare. It's condition is not known.
Police blocked of a large portion of Willow Creek Boulevard near Windmill Road for hours as they investigated the incident.
Residents in the neighborhood said they've been attacked by dogs before.

"I typically have walked dogs for the last 25-30 years, and probably four, five, six times they've been attacked by other dogs," Tim Poole said.
Other neighbors said they've seen the dogs involved in Thursday's incident attack other dogs before. One neighbor circulated a letter in October warning others of and attack, calling them "2 vicious animals."
Police have not yet released the identity of the woman who was killed.
"Sick to my stomach and very, very sad for the woman and her family," Poole said.
In 2016, the United States Postal Service reports mail carriers were attacked 20 times by dogs in Oklahoma City. That number was the 29th highest nationwide.