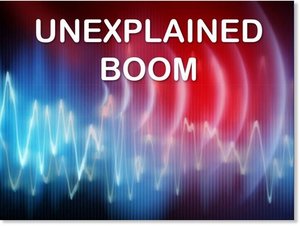 A loud boom which rattled windows and shook buildings in the Augusta area of Bracken County on Wednesday at about 10:20 a.m., has yet to be identified.
A spokesperson for East Kentucky Power Cooperative's Spurlock Station on Kentucky 8 in Mason County said there was nothing at the plant which would have caused the noise. Nick Comer of EKP said the boom did not originate at the power plant.
The boom was also heard in Brooksville and Minerva and
there were reports of it also being heard in Georgetown, Ohio.
A possible explanation was a "sonic boom," caused by an aircraft flying over and breaking the sound barrier. In fact, some reports from Georgetown indicate low flying aircraft were spotted at the time of the noise.
Laura McGowan, a public affairs officer with Wright-Patterson Air Force Base in Dayton, Ohio, said she contacted the 180th Fighter Wing Ohio Air National Guard,
and they determined it wasn't caused by one of their aircraft.
A public affairs officer at Rickenbacker Air Force Base in Columbus, Ohio, where the Ohio Air National Guard is headquartered, also denied responsibility,
saying the group does not have an aircraft capable of causing a sonic boom.
There were also no reports of an explosion at any of the area limestone mines and the United States Geological Survey did not record any earthquakes in the area at the time of the boom.
We will continue to make inquiries and report any new information as it becomes available.