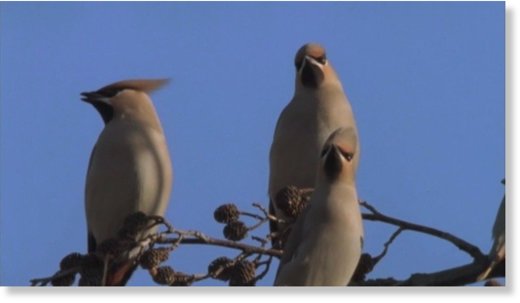 An unusual species of bird is enjoying a winter vacation here in the UK, according to the RSPB charity.
Waxwings are a small starling-sized bird with a prominent crest and colourful markings.
They only travel here from Siberia and northern Scandinavia when they experience a particularly harsh winter or if there is a shortage of food.

So many have been spotted this year, the RSPB has described it as a 'Waxwing Winter'.
They're moving across the country from east to west and they're devouring trees full of berries .... Only ever 3 or 4 years do these birds come in large numbers.

- JAMIE WYVER, RSPB
The wildlife conversation charity hopes the rare winter visitor will encourage more people to take part in its annual Big Birdwatch, the world's biggest wildlife survey.