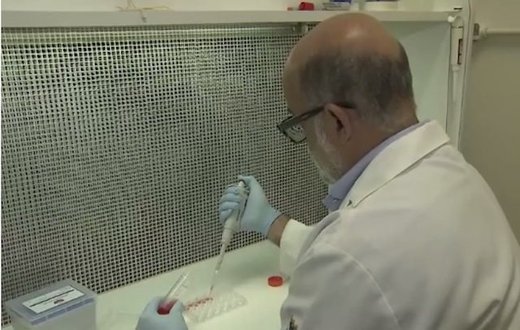 Nine people have been affected by an unknown virus which has caused people to develop muscle pain and discharge a black urine.
This was confirmed by Dr. Gubbio Soares, a researcher at the virology laboratory at the Federal University of Bahia (UFBA). He stated that his research team have been able to determine that the ailment was caused by a virus,
but haven't been able to identify what virus it is.
The team will require at least 15 days to figure out the origin of the virus. "We already know that it is a virus that causes the disease, but we have not yet determined which type. "We need about 10 to 15 days to make this identification."
As at the time of this report, only the transmission mode has been identified according to Soares who believes this is done orally. Another symptom of the virus is an increment in the body's CPK enzyme.
Addressing the effect of the enzyme on a patient who had the virus, Soares thinks such a person should admitted at the hospital until the urine returns to normal. "He had a patient with CPK index of 100 thousand units per liter of blood, while the normal one is 200 units per liter,"
"Because of the risk of kidney failure, patients should be hospitalized until the urine returns to normal."
According to
Globo News
, a student named Giovana Colavolpe, 24, as well as her boyfriend, James Pavan, were one of the people who contracted the virus.
Speaking concerning her experience with the virus, she said:
"Last Friday (9) I felt a very strong pain in the whole body, it started in the neck, it was radiating and it took the whole body
. "I took a muscle relaxant and it did not work, then I took a second tablet and felt a slight improvement. When I woke up on Saturday morning (10), I was still in pain and went to the hospital.
"When you think about moving, it hurts every muscle you use to make the move you want. It's a pain I do not want for my worst enemy," she said.
The Epidemiological Surveillance Directorate (Divep) of the State Department of Health (Sesab) has confirmed that it has received reports of the virus and it is already getting to the bottom.