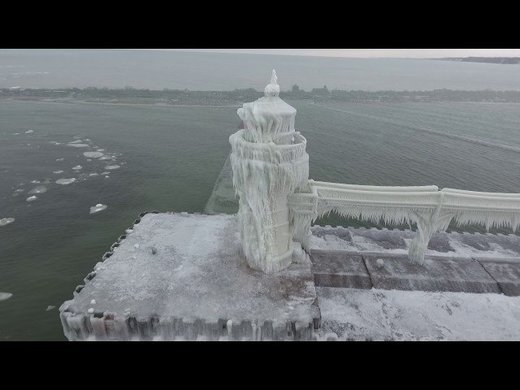 It's been really, really cold in some parts of the country this week (don't say
we didn't warn you
) but one side effect has been some incredible images like this lighthouse in St. Joseph, Michigan, along the southwest shores of Lake Michigan.
Another terrific video, captured by photographer Joshua Nowicki gives you an even closer look at the frozen castle that looks straight out of a fairy tale.
Temperatures remained in
the teens on Sunday
in the area with wind chills that made it feel like several degrees below zero, so you might want to enjoy these images from warm confines of your home instead of venturing outside for an up-close look.