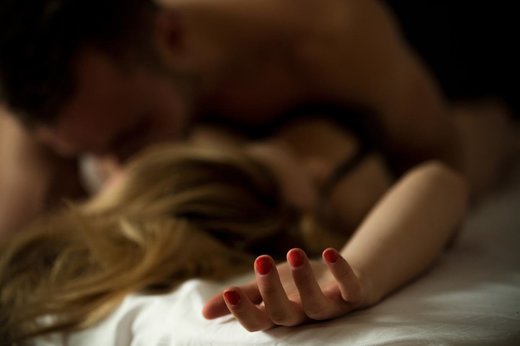 A self-confessed cuckold has revealed how he gives his wife 'points' based on the sexual acts she carries out with other men - one of the thousands of males turned on by one of society's most taboo subjects.
The fetish of cuckolding - where men allow other men to have sexual relationships with their wives - is on the rise.
The cause of the rise isn't clear, but psychologists have suggested everything from repressed male bisexuality to men being proud of their wives' liberated sexuality.
Online communities dedicated to the topic are booming, with Google searches for the fetish peaking this week, having more than doubled in the past 12 years.
One man explained how he'd been married to his wife for two years before confessing that he fantasised about watching her with another man.
Meanwhile a married woman detailed how her husband even texted her messages of encouragement when she was trying to seduce the man they'd agreed on.
"I called my husband that night shaking like a leaf," the woman admits. "Not only was he ecstatic, he wanted details, photos (none taken), and the whole story when he got home. When he got home, I told him everything and it aroused him so much, we had amazing sex."
Six months down the line, the woman says she is happy having a husband and a boyfriend.
"I cannot believe my husband lets me have as much sex as I want with my boyfriend," she says. "I am a lucky girl."
Not all men are so relaxed, however - one described how he liked playing a game with his wife whereby she's allowed to sleep with one other man at a time and can't switch men more than once a month. "Here is the fun part," he explained, "She can't let me catch her or she can't f*** that guy for three months."
One gateway into this particular fetish community appears to be a Reddit forum where men share pictures of their wives asking for comments on their appearance from other men.
Dr David J Ley, author of
Insatiable Wives: Women Who Stray and the Men Who Love Them
, said it may be due to the simple act of doing something so frowned-upon in society.
He told
Psychology Today
: "It's essential to grasp that what might be humiliating about imagining one's wife having sex with another male is, in its idealized formulation, transformed into something not humiliating at all but engrossingly erotic."
Ley also explained that for some men, it's a turn-on to see their partner being turned-on: "When an otherwise well-controlled heterosexual male dares to visually create his wife's violating her marital vows, and possibly his even encouraging her to do so, he's playing a vital role in what we might call a 'double transgression' of society's norms. Voluntarily fantasizing himself as a cuckold, yet fully in charge of his cuckoldry, his 'forbidden fantasies' may be particularly gratifying."