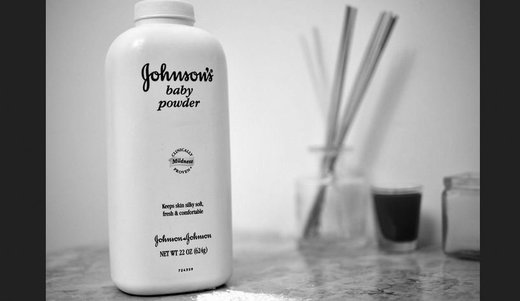 In the latest development in the Johnson & Johnson talcum powder saga, a St. Louis jury has
awarded a California woman over $70 million dollars
as a result of her lawsuit claiming that years of using Johnson & Johnson's caused her to be stricken by cancer. The trial began on September 26th and ended on October 27th.
The plaintiff, Deborah Giannecchini of Medesto California was diagnosed with ovarian cancer in 2012. The lawsuit accused Johnson & Johnson of negligent conduct in the manufacture and marketing of its product.
Giannecchini's lawyer told the
Associated Press
, "We are pleased the jury did the right thing. They once again reaffirmed the need for Johnson & Johnson to warn the public of the ovarian cancer risk associated with its product."
The corporation is planning to appeal the decision
, however, as Carol Goodrich, Johnson & Johnson spokesperson said, "We will appeal today's verdict because we are guided by the science, which supports the safety of Johnson's baby powder."
Earlier in 2016 saw two other lawsuits
in St. Louis
filed against Johnson & Johnson which ended in jury verdicts awarding the plaintiffs a $127 million dollars combined. Two other lawsuits in New Jersey, however, were thrown out by a judge after he claimed that there was insufficient evidence that talc leads to ovarian cancer. Around 2,000 other women have filed similar lawsuits against Johnson & Johnson and lawyers are currently reviewing thousands of other cases that have the potential to turn into lawsuits.
In February of 2016, the family of a
woman who died of ovarian cancer was awarded $72 million
dollars. In May, a South Dakota ovarian cancer survivor was awarded $55 million. Evidence showing that talcum powder can be linked to ovarian cancer goes
as far back as the 1970s
. If there is a clear link between Johnson & Johnson's product and the disease, the sheer magnitude of suffering and death caused by one product of one corporation is scarcely imaginable.