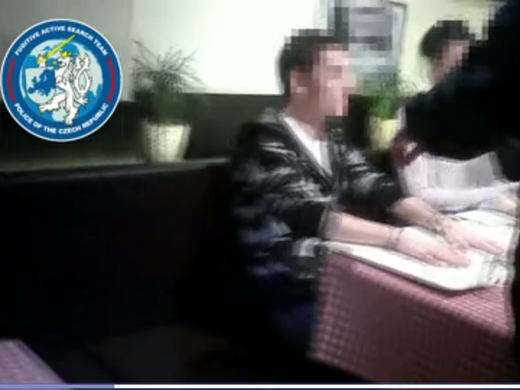 Czech police have detained a Russian man wanted in connection with hacking attacks on targets in the United States, the police said, without giving further details.
The arrest was carried out in cooperation with the U.S. Federal Bureau of Investigation
, Czech police said on their website on Tuesday evening. Interpol had issued a so-called Red Notice for the man, seeking his arrest, they added.
The Russian citizen was detained at a Prague hotel.
Police said he collapsed and was hospitalized.
Czech courts will decide whether he will be extradited, police said.
A police spokesman identified the man on Wednesday as Yevgeniy N., born in 1987, and
said the arrest was made on Oct. 5
on the basis of an Interpol notice.
Video footage released by police showed a man being arrested without resistance in a restaurant of a central Prague hotel. He had dark hair, and wore a hooded sweatshirt with camouflage pattern, blue jeans and sneakers.
Comment:
Waiting for the right moment prior to the debates?
David Schön, a police spokesman, said on Wednesday that the arrest of the man was not announced immediately "for tactical reasons."
Police said the man was briefly hospitalized after collapsing and then put in custody. Czech courts will decide whether he will be extradited to the United States.
It was not immediately clear what hacking attacks the Russian citizen was wanted for.
Russian news agency TASS said Russia was taking steps to protect its citizen.
"We insist that the detainee is handed over to Russia," it quoted Russian Prague embassy spokesman Andrei Kolmakov as saying. Reuters could not reach Kolmakov for comment.
The U.S. government this month formally accused Russia for the first time of a campaign of cyber attacks against Democratic Party organizations ahead of the Nov. 8 presidential election. Russian President Vladimir Putin has said a hacking scandal would not be in Russia's interests.
There was no indication the detained person was suspected of connection with those attacks.