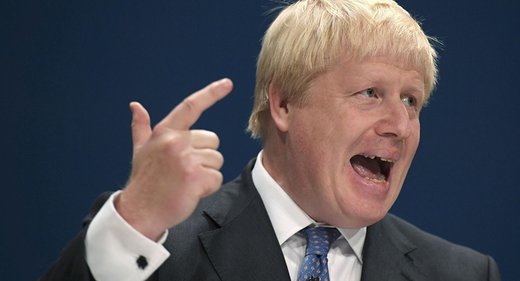 The United Kingdom is collecting evidence against the sides responsible for the war crimes perpetrated in the crisis-torn Syria, UK Foreign Secretary Boris Johnson said Tuesday.
"The UK is leading the way, in accumulating evidence against those, who are responsible for these crimes [carried out in Syria]," Johnson said speaking at the parliament. He added that London was collecting "good, secure" proof of the crimes and expressed confidence that they would be useful to bring the sides responsible for the crimes to justice.
The ongoing conflict in Syria has lasted for about five years. Since its beginning it has claimed the lives of thousands of people, including civilians, and displaced millions more. The international community has undertaken steps to end the Syrian conflict and to solve the humanitarian crisis in the country.
On September 25, Johnson told the BBC's Andrew Marr Show that Russia was guilty of protracting the war in Syria as well as "making it far more hideous." Johnson also said that Russia might be guilty of war crimes if allegations of its attack on a UN humanitarian convoy in Aleppo were true.
Later in the day, US ambassador to the United Nations Samantha Power accused Russia of "barbarism," while her UK counterpart Matthew Rycroft claimed it was "difficult to deny" that Russia and Damascus were committing war crimes.
Kremlin spokesman Dmitry Peskov refuted the allegations adding that Russia, which fights in Syria against terrorists at the request of Damascus, considered the tone of US and UK rhetoric regarding Moscow unacceptable, as it may damage both the Syrian reconciliation and relations with Russia.