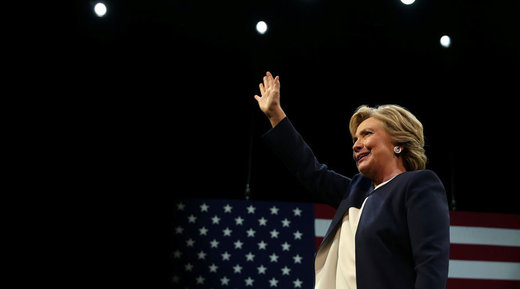 The 11th tranche of emails from John Podesta has been released by WikiLeaks. The batch includes discussion around Clinton's potential vice presidential candidates and further evidence of contempt for Bernie Sanders within the campaign.
It's understood this leak comprises almost 2,000 emails, of a total of 50,000 from Hillary Clinton's campaign chair which the whistleblowing website claims to possess.
Yesterday's release included campaign staff exchanges on handling media queries about Clinton "flip-flopping" on gay marriage, galvanizing Latino support and locking down Clinton's healthcare policy.
Doofus Bernie
In an email chain from December 2015, Podesta
messaged
Neera Tanden, president and CEO of the Center for American Progress, regarding the Paris Climate Conference and referred to Bernie Sanders as a "doofus"
for attacking the deal.
"We need bold action in the very near future and this does not provide that," Sanders
said
in a statement on the day the pact was agreed. Sanders also
said
one month before that climate change "is directly related to the growth of terrorism."
In January 2016, Podesta
asks
Tanden to "do an intervention" in the endorsement of Bernie Sanders by Benjamin Jealous, a former president of the National Association for the Advancement of Colored People.
"Why would he do that? i'm happy to reach out to him. Not sure he will care, but happy to try," Tanden tells Podesta in the mail. Jealous went on to endorse Sanders for his presidential bid.
Potential VP candidates
A list of potential VP nominees categorized in "rough food groups" is detailed in a
mail
from Podesta to Clinton. The 39 names include founder of Microsoft Bill Gates, his wife Melinda, Apple CEO Tim Cook and, categorized in his own separate group, Bernie Sanders.
Michael Bloomberg is also included, along with Secretary of the Interior Ken Salazar and New Hampshire senator Jeanne Shaheen.
An analysis of the "food groups" revealed Podesta, along with others in Clinton's team, grouped potential VPs into seven categories:
Politicians of Latino descent
Female politicians
White male politicians
Black male politicians
Military
Business magnates
Bernie Sanders
Minorities
Race and sex are again focal points for choosing positions, as revealed in a 2008
mail
from Obama advisor Mike Froman to Podesta. Froman reveals he failed to attract African-American Susan Collins (then Dean at the University of Michigan) to a position described as "Chair".
"I don't how you want to go back to him on things like this. I don't think there is another candidate of color who folks would be comfortable putting up as Chair, though either Ceci or Peter (as a stretch) could be a Member," Froman says.
Podesta replies, "Can you call Larry and see what minorities he would put in top tier? Could be an asian. I know this isn't Larry's taste, but better if a woman."
Goldman money
In a February 2016
email
, strategist Tom Cosgrove sent Podesta three ideas to help Clinton's campaign. He suggests giving the "Goldman money" to the Children's Defense Fund, as "it gives her a legitimate opportunity to get the public to appreciate her long history of social justice in a way that just talking about it or advertising it doesn't."
Cosgrove suggests she use a variation of the line, "I'm all for Senator Sanders goals and will push them when 218 members of the House and 60 Senators are saints. But we know for a fact that the next Congress will not be filled with Saints."
Inspired by Jeb
Clinton's camp took inspiration from Jeb Bush's stance on the economy, liaising with a research group which praises Bush's "message" for attracting "half of african americans and democrats and two thirds of latinos."
"Some thought it ended too harsh. But the perspective on the economy has really worked. Now we didn't tell people this was from bush. But its a warning," reads the
mail
from Lake Research to Clinton advisor Minyon Moore.
The opposition
Tapes containing nine hours of conversation with Donald Trump from Never Enough: Donald Trump and the Pursuit of Success author Michael D'Antonio are offered to Clinton consultant Janet Keller in a
mail
dated March 4, 2016. "He does not want to be paid," Keller is advised in the mail entitled 'Opposition research'.
Harvard professor Larry Lessig, who announced his candidacy for the Democratic nomination for president in August 2015, is harshly criticized in an
email
by Neera Tanden.
"I f*cking hate that guy. Like I'd like to kick the sh*t out of him on twitter...but I know that is dumb," Tanden writes to Podesta. Lessig subsequently withdrew from the race before the 2016 primaries began.