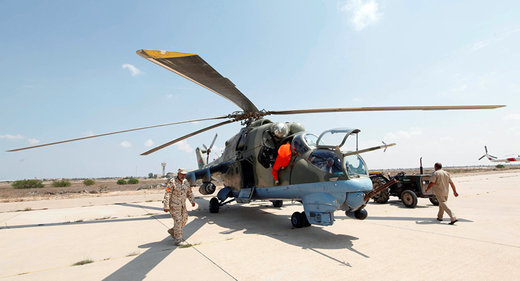 The United States, Russia and dozens of other countries said they are prepared to provide lethal assistance to Libyan military forces in the fight against the Daesh, a joint communique released by the US Department of State said on Thursday.
"We stand ready to respond to its requests for international assistance to train and equip the legitimate Libyan military and security forces throughout Libya through an appropriately scaled exemption to the arms embargo for procurement of lethal materiel necessary to counter Daesh and other UN-designated terrorist groups," the communique, issued after a ministerial meeting, stated.
Earlier this week, Libyan forces surrounded Daesh terrorists in a small area in the city of Sirte, which was seized by the terrorist group in 2015, military spokesman Brig. Gen. Mohamed Ghasri told Sputnik.
The international community, the communique continued, reiterates its support for Libya's Government of National Accord (GNA) as the sole legitimate government of Libya, and will not recognize parallel institutions as such.
The joint communique on Libya was issued by the United States and Russia and dozens of other countries, including Algeria, Canada, Chad, China, Egypt, France, Germany, Jordan, Italy, Malta, Morocco, Niger, Qatar, Russia, Saudi Arabia, Spain, Sudan, Tunisia, Turkey, the United Arab Emirates, the United Kingdom, the United States, the European Union, United Nations, the League of Arab States, and the African Union.
The Daesh outlawed in Russia and many other nations, gained a foothold in Libya in the turmoil following the 2011 ousting of the country's long-time leader Muammar Gaddafi.