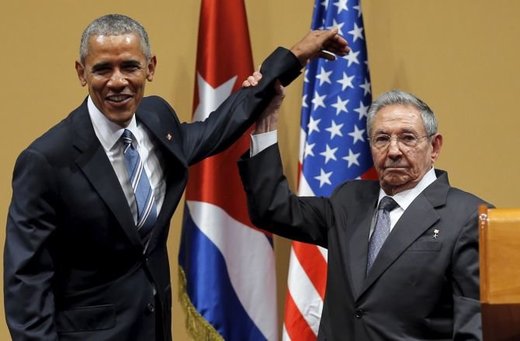 U.S. President Barack Obama renewed on Tuesday for another year the Trading with the Enemy Act, extending the economic blockade originally imposed on Cuba more than 50 years ago.
"I hereby determine that the continuation for one year of the exercise of those authorities with respect to Cuba is in the national interest of the United States," Obama said in a statement.

Comment: Backstabbing lying idiot.


The restrictions will remain in effect until Sept. 14, 2017.
In Dec. 2014, Obama announced the normalization of relations with Cuba after more than 50 years of hostilities. The two countries reopened their respective embassies in July 2015, but the blockade remains in effect.
The law maintains the economic embargo on the island, which ultimately can only be lifted by the U.S. Congress.
President John F. Kennedy first imposed the economic blockade against Cuba in 1962. It has since been renewed every year by the following nine presidents.
​​​​​​​Cuba presented a report last week that claims the U.S. blockade on the island nation has cost it US$4.7 billion over the last year and US$753.7 billion over the last six decades.
Last year the U.N. General Assembly voted 191-2 to condemn the U.S. blockade of Cuba, with only the U.S. and Israel opposed.