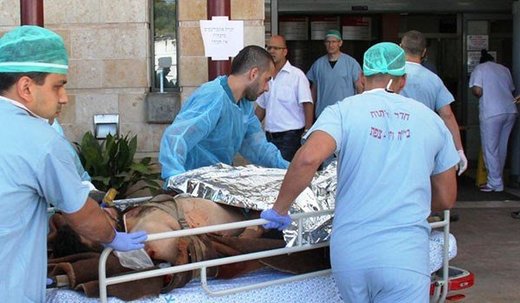 Several Israeli ambulances entered Syria's Southern province of Quneitra and transferred those terrorists injured in clashes with Syrian Army troops to their hospitals in the occupied part of the Golan Heights, media sources said.
"First, Israeli warplanes bombed Syrian government's positions near Quneitra to back the terrorists of Fatah al-Sham (the newly-formed al-Qaeda-linked terrorists group previously known as the al-Nusra Front) who had attacked the Syrian army positions to prevail over the government's position," the Arabic service of RT reported.
"After Fatah al-Sham's attacks were repelled by the Syrian soldiers, seven Israeli ambulances entered the battlefield and transferred a number of wounded terrorists to Israeli hospitals in the occupied Golan Heights," RT added.
On Saturday, the Israeli air force violated the Syrian airspace again and launched airstrikes on an army base in Quneitra province hours after Fatah al-Sham Front started a massive raid in the same province in Southwestern Syria.
The Israeli army also targeted a Syrian military unit in the Golan Heights last week after it alleged that the army had fired several mortal rounds at targets in Israel.
Fatah al-Sham kicked off a new wave of heavy clashes with the Syrian army in Quneitra province.