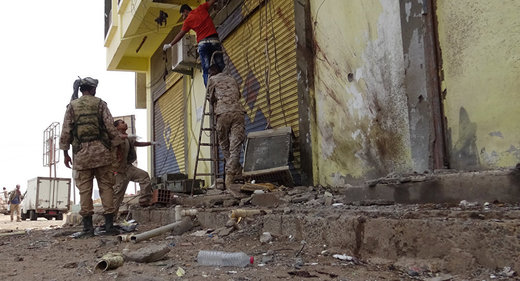 The United States and the leaders of Saudi Arabia, the United Arab Emirates, and the United Kingdom have agreed on a new plan to resolving the ongoing conflict in Yemen, US Secretary of State John Kerry announced in Saudi Arabia on Thursday.
"This morning, the United Kingdom, the Kingdom of Saudi Arabia, the United Arab Emirates, and the United States met to discuss ways to break impasse in Yemen...Together with UN Special Envoy Ismail [Ould Cheikh Ahmed], we agreed on a renewed approach to negotiations with both a security and political track simultaneously working in order to provide a comprehensive settlement," Kerry said.
Kerry explained that the newly-agreed approach will include
prompt establishment of a new unity government in Yemen and the transfer of arms to a third party
. "The final agreement in broad outline would include in the first phase the swift formation of a new unity government with power shared among the parties, the withdrawal of forces from Sana and other key areas, the transfer of all heavy weapons including ballistic missiles and launchers from the Houthis and forces aligned with them to a third party," he said.
Yemen has been engulfed in a military conflict between the government headed by Abd Rabbuh Mansur Hadi and Houthi rebels, the country's main opposition force. The Houthis are backed by army units loyal to former Yemeni President Ali Abdullah Saleh.
Since March 2015, the Saudi-led coalition of mostly Persian Gulf countries has been carrying out airstrikes against the Houthis at Hadi's request despite a ceasefire agreed shortly before. The UN-brokered talks to end the Yemeni conflict started in Kuwait on April 21, although, the talks ended in early August, with the government and Houthi rebels failing to come to an agreement.