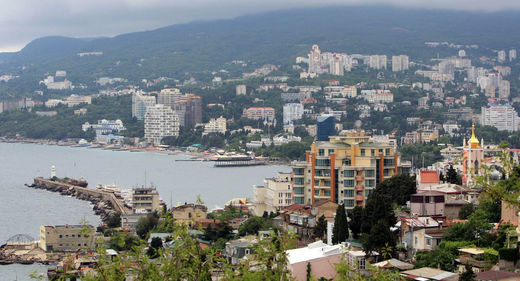 The Crimean economy has grown 17-18 percent since last summer amid a steady rise in tourist arrivals and more vigorous tax collection, the head of the region's Supreme Council said Friday.
Vladimir Konstantinov, who chairs the legislature of southwest Russia's autonomous region, briefed a visiting French delegation of lawmakers led by Foreign Affairs Committee's member Thierry Mariani.
"Since your last trip, the gross regional product grew around 17-18 percent. We also observed a steady growth in tax collection. The number of tourists visiting Crimea also shows a steady growth," Konstantinov told reporters.
Crimea climbed up the list of Russian tourists' favorite destinations after rejoining the country in early 2014. Almost 97 percent of the region's population voted for reunification in a referendum. Sevastopol, which has a federal city status, supported the move by nearly 96 percent of votes.