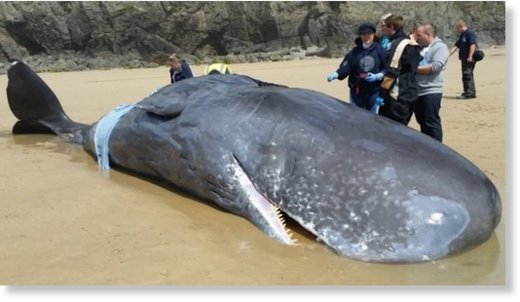 A female sperm whale stranded on a Cornish beach has died on the shore.
The creature, measuring 40 feet, was discovered on its side in the shallows at Perranporth beach when the tide went out.
Marine specialists said being out of the water for so long would have caused internal injuries and, even if they could refloat her, she would probably not survive.
HM Coastguard were on the scene to manage public safety.