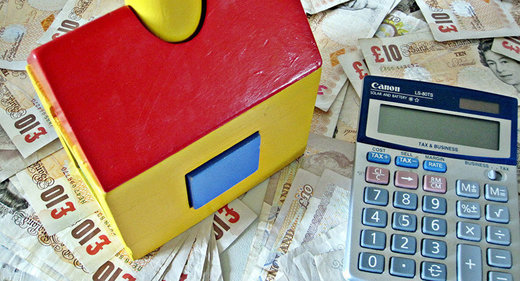 New housing laws are forcing poorer tenants to leave London as the government start to charge them market rents.
The fact that it is cheaper to have a mortgage in the capital
than it is to rent
speaks volumes and only goes to show the poor state UK's housing market has come to.
Areas once considered inhabitable or "too rough" have now turned into wealthy upmarket regions of London and investors are snapping them up.
​However, in the midst of this housing boom lay the real victims of the crisis — the people who were offered social housing in the 1950s and 1960s.
They paid a small amount of rent but over the years have seen how their surroundings have been transformed from a rough council estate to plush flats where the market
value of the average flat soured by 3,000 percent to US $1.04 million.
Now the
new housing bill
means that those tenets earning more than US $51,812 have to pay the market rent for the property they live in, which could see their monthly
rental costs increase from US $600 to US$1,700 per month,
something which most residents living in social housing cannot afford.
One such tenant who has been impacted by these changes, is a lady named Jan Sweeney, who first got her keys to her Kensington apartment, 35 years ago.
"It was a rough area but people were friendly," Jan Sweeney said.
Fast forward to 2016 and much has changed, now being forced to pay the market price for her house, her dreams of remaining in her home are looking slim.
The British Government is also considering bulldozing her council house to make way for swankier looking homes.
​The Conservative government has placed immense pressure on local authorities to build new homes and this is leading planners to claim land for redevelopment. Britain's government has revealed plans to build 400,000 affordable new homes by 2020.
"The (housing) act will contribute to transforming 'generation rent' into 'generation buy' helping us towards achieving our ambition of delivering 1 million new homes," said Brandon Lewis, housing and planning minister, in a statement.
However, for tenants such as Mrs Sweeney, the laws are more about removing the poorest people from the capital and leaving the rich to take credit for the all the work of the middle class.
"With these new laws, London will soon be rid of working class people; the shop keepers, the park attendants, the postmen — and we won't be able to afford to stay," she added.
Jan Sweeney believes that the communities are being destroyed and this is bringing council homes to their knees. Something must change.
"We need social housing more than ever before and your government is selling off what little we have," Mrs Sweeney said.