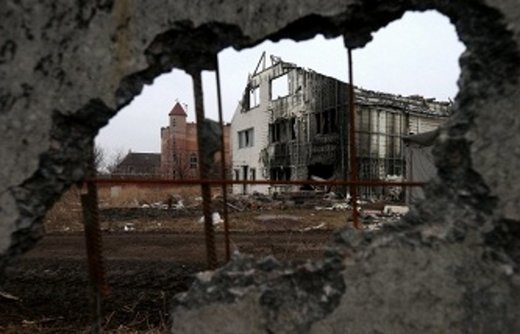 Strengthening monitoring mechanisms will help terminate fire attacks against populated localities in the Donbass region,
Russia's envoy to the Contact Group on the settlement in eastern Ukraine Boris Gryzlov told reporters on Wednesday.
"It is necessary to make sure as soon as possible that the
shelling of the Donbass cities and villages stops
and, for that end, to strengthen the monitoring mechanisms. A reminder that the leaders of the Normandy Four member-countries spoke about this on May 24," he said.
Security in Donbass will be impossible to achieve without a long-term political settlement in Ukraine, Gryzlov added.
"While addressing security problems it is essential to ensure the long-term political settlement of the intra-Ukrainian conflict. Let me point out that the former will be impossible without the latter," he said.
"I believe that the Contact Group's priority task is to consider the documents concerning all main aspects of the political aspect of the Minsk Accords that have been agreed with Donbass representatives.".
Law on Donbass elections
A law on elections in the Donbass region if it is passed by the Ukrainian Verkhovna Rada (parliament) unilaterally, without coordination with representatives of the self-proclaimed republics (DPR and LPR), will violate the Minsk agreements, Gryzlov said.
"Kiev's unilateral introduction in the parliament of a bill on elections that is not agreed with Donbas would be a violation of the Minsk agreements. I'd like to emphasize: it should be a real algorithm of a political settlement, rather than a document presented for appearances' sake, but a priori unacceptable to the second party to the conflict", he said.