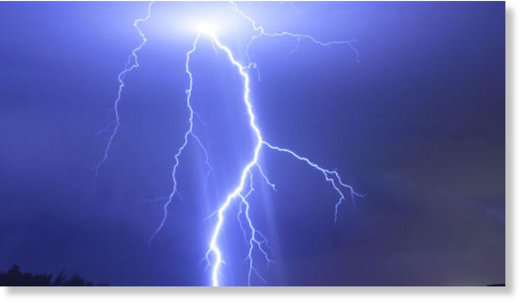 Lightning strikes amidst heavy thunderstorms this afternoon claimed at least 17 lives and injured another 12 in various parts of Odisha.
As per reports,
at least four people died and three were severely injured in and around Bhubaneswar. While three died in Panchagaon near Sundarpada, one more death was reported from Dhauligiri area of the city suburbs.
Reports of three deaths each
came from Keradagada village under Pattamundai block of Kandrapara district and Shikharpur village under Hinjili block of Ganjam district.
Two deaths each were reported from Bishrampur and Kandagaradi villages
under Chandabali Tehsil of Bhadrak district.
Two more have died and another two have been grievously injured in Khuntapala village
under Rasagobindapur block of Mayurbhanj district.
Seven men were injured in Soro. All of them have been hospitalized.
Further, 21 cattle died when lightning struck them in Bhanja Nagar.
Emergency services including electricity, water and telephone communication have been disrupted and uprooted trees blocked roads in many parts of coastal Odisha because of the thunderstorm.