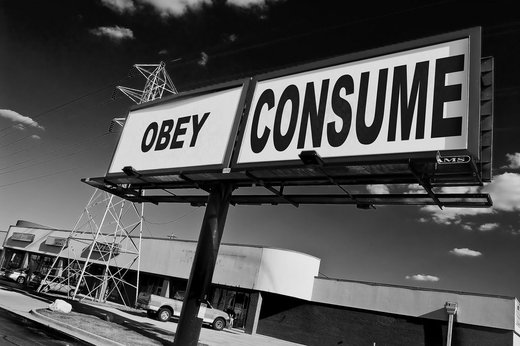 The mainstream media seems oddly perplexed.
A few days after a
report released by the National Research Council
claiming to "prove" that GMOs are safe to eat and are harmless, data still shows that customers want non-GMO food and they are doing whatever they can to get it.
Many outlets are now asking the question "why don't consumers seem to care about the NRC report? Why don't they seem to care about the 'science!?!?!?'"
After all, as
USA Today reports
,
Concern over GMO ingredients has grown in recent years, swept along by local ballot measures that proposed requirements for labeling foods with GMOs. Increasingly, the phrase GMO became part of the question about what's considered safe, healthy and natural food. Sales of foods labeled as non-GMO have gone from $12.9 billion in 2012 to $21.2 billion in the year ended April 30, according to Nielsen.
And all this in the middle of an economic depression.
Darren Seifer, food and beverage industry analyst at the NPD group has an answer. According to Seifer, the debate is "based on fear, not logic." Of course, the debate is partly based on fear. Consumers are generally fearful of contracting cancer, chronic illness, and irrevocable environmental destruction. The fact that GMOs pollute and distort the natural environment is well established and the science demonstrating harmful effects to humans is also there despite the need to save pennies to fund it. So Seifer is obviously wrong when he says that anti-GMO activists are illogically fearful. They have a logical basis for their claims and are fearful of legitimate and quite possible outcomes.
But the mainstream media always happy to chalk up criticism of major corporations, banks, GMOs and pharmaceuticals to ignorance and stupidity of the little people who don't have impressive letters behind their names (always careful to omit the ones that do) is having a hard time rationalizing why these consumers would still fear GMOs after allegedly reputable scientific organizations declare them safe.
To paraphrase another famously imbecilic and frustrated bit of propaganda, mainstream outlets are saying "
just eat your damn GMOs!
" But it is not science that consumers are so skeptical of. Indeed, after decades of approving GMOs,
Vioxx, mercury, BPA
and derivatives,
American regulatory agencies simply no longer have any credibility in the minds of any thinking American
.
Comment:
And if the mainstream outlets are not successful in the peddling of PRO-GMO propaganda
academics
and
mommy bloggers
are always up for spreading disinformation!
Take the infallible NRC as an example. The organization which professes to stand for independent scientific research is instead packed full of industry scientists, GMO promoters and millions of dollars of donations from major biotech companies. In fact, the NRC has been described as having a revolving door of staff directors who move back and forth between the federally chartered organization and Big Ag corporations.
Food and Water Watch also
presents evidence that the NRC
regularly provides scientific conclusions on agricultural issues that are heavily watered down and mostly based on industry science. Indeed, while major corporations involved in the biotech industry and pro-GMO academics are welcome in the NRC, critics are shunned.
According to
Food and Water Watch
,
With the NRC's 2016 report, more than half of the experts selected to participate in the project have apparent conflicts, such as receiving research funding from industry, developing GMOs (or patents), consulting for industry or working for industry-funded organizations... Some of these scientist also have promoted GMOs in the media or lobbied government regulators in favor of GMOs.
Food and Water Watch also reveals similar conflict-of-interest when it comes to animal agriculture.
Food and Water Watch states,
Corporate influence at the NRC is by no means limited to the work that the group does on GMOs. In 2014, the NRC undertook an investigation into how to improve "sustainability" in animal agriculture through research and development. The NRC took corporate funding and recruited industry scientists to produce this report, with Monsanto, Tyson, Smithfield, the National Cattleman's Beef Association and other industry groups involved.
In this instance, the NRC appeared to function as a private, for-hire research contractor, lending its name to a report that had both industry funders and authors - and that made findings that largely support industry's goals in animal production. Industry advocates can use the report, which bears the prestigious NRC name, to defend controversial industry practices, which has already occurred.
Food and Water Watch makes four recommendations in regards to industry influence at the NRC.
Congress should expand and enforce the Federal Advisory Committee Act to ensure that the scientific advice the NRC produces for the government is free of conflicts of interest and bias.
Congress should immediately halt all tax-payer funding for agricultural projects at the NRC until meaningful conflict-of-interest policies are enforced.
The NRC should no longer engage funders, directors, authors or reviewers that have a financial interest in the outcome of any of the NRC's work.
The NRC should prohibit the citation of science funded or authored by industry, given the obvious potential for bias.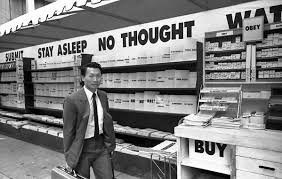 As Wenonah Hauter of
EcoWatch writes
, "Agribusiness companies like Monsanto have an outsized role at our public universities, at peer-reviewed journals and the NRC. We won't have good public policy on new technologies like GMOs until these rampant conflicts-of-interest are addressed."With reasoning like this, it is no wonder why Americans are unfazed by the NRC's declarations. If Darren Seifer wants to talk about logic he should talk about the logic of taking the word of an organization that is so eaten up with conflicts of interest, it sounds more like a PR firm for Monsanto than a research organization. Perhaps he should also discuss the logic of believing organizations that have repeatedly dropped the ball at virtually every opportunity where dropping the ball benefits big corporations and banks.