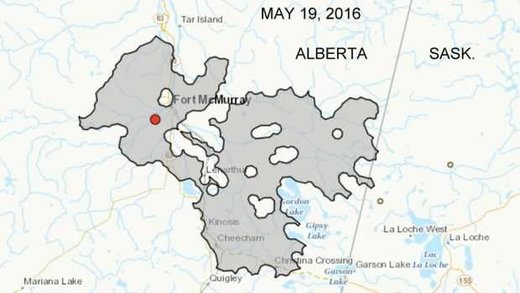 About 771 hectares have burned in the province so far
The massive forest fire surrounding Fort McMurray, Alta., is now confirmed to have crossed the border into Saskatchewan.
According to Alberta fire information officer Travis Fairweather on Thursday morning, the fire is now estimated to be 483,084 hectares in size and is confirmed to have expanded east of the border.
So far, about 771 hectares have burned in Saskatchewan, he said.
The nearest village, La Loche, Sask., is more than 30 kilometres from the border, but smoke and ash has been a growing concern in the community of 2,600.
The Saskatchewan government will provide an update later this morning.