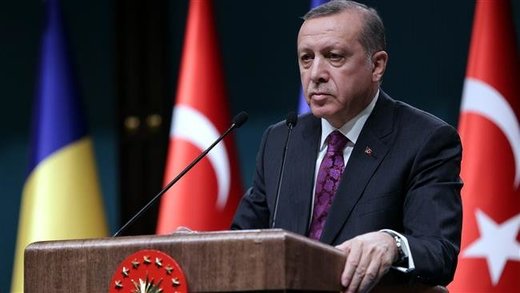 The Turkish army has dismissed as "baseless" media reports that it was planning a coup against President Recep Tayyip Erdogan.
"News and commentaries in some media organs without any foundation naturally influence the morale and motivation of our heroic comrades-in-arms negatively and make all our members uncomfortable," the Turkish Armed Forces said in statement on Thursday.
The military reiterated its commitment to democracy.
"The administrative and legal mechanisms of the Turkish Armed Forces, which take their strength from the deep love and trust of the people and express their adherence to democracy at every opportunity, are employed constantly and effectively," the statement read.
It said a legal action had been initiated over the reports, without specifying which ones.
The statement comes as President Erdogan is out of the country for almost a week on a visit to the United States.
The Turkish military has a long history of intervening in politics, stepping in on three occasions to oust elected governments — in 1960, 1971 and 1980 — and in 1997, when it forced out Erdogan's late mentor Necmettin Erbakan from the premiership.
Leading Turkish newspaper
Hurriyet
said the military's statement was referring to allegations of coup preparations by some members of the military who are allegedly linked to US-based Turkish cleric Muhammed Fethullah Gulen, whom the government in Ankara regards as an opponent of the president.
The preacher is regarded as an outspoken opponent of President Erdogan and his policies.
Erdogan has accused Gulen and his followers of plotting to overthrow the ruling Justice and Development Party (AKP), a charge Gulen denies.
Hundreds of people, believed to be sympathizers of Gulen, many of them members of the police and the judiciary, were arrested as the government intensified a crackdown ahead of November 1 snap elections, where the AKP restored its majority in the parliament.