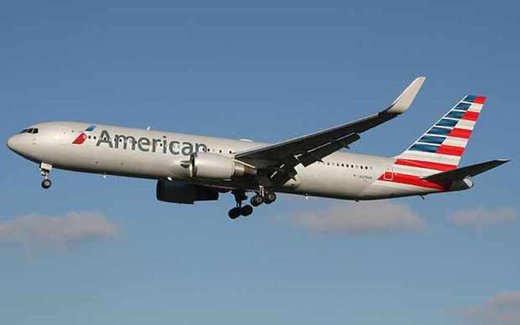 American Airlines flight from Milan to New York with 183 passengers on board forced to divert
An American Airlines flight from Milan to New York was forced to make an emergency landing at Heathrow after the windscreen shattered.
The Boeing 767-300, with 183 passengers and 12 crew on board, was due to arrive at JFK airport at 1.20 pm US time.
But it ran into difficulties shortly after take off from Milan Malpensa.
Instead the plane diverted to Heathrow, landing at 11.18 am.
A spokesman for the airline, who apologised for the inconvenience, said passengers were put on alternative flights from London to New York.
Why the windscreen shattered remained unclear, but hailstones were held responsible for a Delta Airlines flight having to make an emergency landing in August because the pilot was unable to see out of the windscreen.
The hail also wrecked the plane's satellite navigation system, forcing the pilot to land the aircraft at Denver.
Aircraft windshields are designed to deal with air pressure of up to 400 knots and avoid shattering when
striking a bird.
Normally cracks are caught before take off rather than in-flight.
Statistics compiled by the Federal Aviation Administration show that it has received reports of 20
windscreen cracking incidents since 1982, of which 12 were on commercial airliners.
The most horrific took place on a British Airways flight in 1990 when a pilot was nearly sucked out of the aircraft when an entire panel blew out.