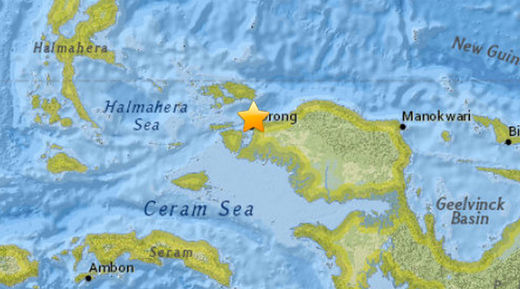 A magnitude 6.9 earthquake has struck off Irian Jaya, Indonesia, according to the US Geological Survey (USGS).
The quake hit 15 miles (24 kilometers) north north-west of the city of Sorong. It measured at a depth of 39.9 miles (64 kilometers).
There were no immediate reports of damage, and a tsunami warning has not been issued.