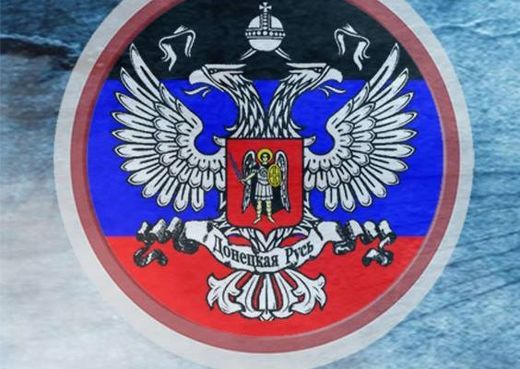 A large number of Kiev's gunmen were killed and about 300 wounded while attempting to break into areas near Donetsk airport and the village of Spartak. "Ukrainian Armed Forces launched an attack in two directions but were repelled," leader of the Donetsk People's Republic Alexander Zakharchenko told reporters. According to additional information, Kiev forces also lost 11 pieces of military equipment. DPR forces experienced an average number of casualties. Furthermore, Ukraine's military is increasing the number of troops and combat hardware along the disengagement line.
Ukraine's military is continuing to attack Donetsk with artillery fire. "Cannonade that is clearly heard virtually in each district of the city is nothing else than provocations on the part of the Ukrainian armed forces," the DPR Ministry of Defense stated last night. Heavy armaments are heard in some districts of the city, and small arms in others. The ministry said the DPR militia does not return fire.
Ukrainian Prime Minister ArseniyYatsenyuk stressed that Ukraine was a winner in World War II. According to him, the task of the Ukrainian government now is to demonstrate the historical truth of what happened 70 years ago. At the same time, a law passed by Ukraine's Parliament officially recognizes Ukrainian nationalists who collaborated with Nazis in the 20th century as "freedom fighters" (ВРЕЗКА). Members of several official, underground and paramilitary groups, including the Organization of Ukrainian Nationalists and Ukrainian Insurgent Army fought "for the country's independence," and are now granted social benefits by the new law. Thus, Yatsenuk has overlooked historical facts again.
Senya, you can't celebrate victory. Nazis lost that war.
The US Army's morale program has failed. Despite spending $287 million on a 6-year-long "optimism" program for soldiers, the results show that soldier morale is at an extreme low. Instead of finding ways to combat pessimism in its ranks, the Army simply lowered the threshold for what is considered a "positive" result. Among 770,000 soldiers tested during the last year, only 14% indicated they are eating healthy and getting enough rest, and 48% reported having little satisfaction or commitment to their jobs. Most of the survey's participants stated soldiers are often discouraged from seeking help out of concern they'll be seen differently by their peers. The White House should invite such experts as Yatsenuk into the program, or just stop meaningless bloody wars around the world.
16 April 2015
Ukraine's armed forces are shelling volunteer battalions not controlled by Kiev on the outskirts of the city Dzerzhinsk. According to Donetsk People's Republic intelligence, shelling of pro-Kiev volunteer units on the outskirts of Dzerzhinsk continues from positions occupied by units of the Ukrainian armed forces' 93rd separate mechanized brigade near Novgorodskoye. Furthermore, pro-Kiev battalions, in response, periodically open fire on the outskirts of the city of Gorlovka, which is near Dzerzhinsk.
A former Ukrainian MP and anti-Maidan activist, Oleg Kalashnikov, has been killed in Kiev. The 52-year-old was found dead at his residence in Kiev on Wednesday evening. His death was "caused by a gunshot," the Interior Ministry said in a statement announcing a police inquiry. Ukrainian media reported that before the murder Kalashnikov received threats of physical violence for his political views, in particular for his drive to defend Ukrainians' right to widely celebrate the 70th anniversary of WWII victory. In the past few months, at least eight former Ukrainian government officials died mysterious deaths, with most officially treated as suicides:
On January 29, former chairman of Kharkov region government, Aleksey Kolesnik, was found hanged
On February 24, former Party of Regions member Stanislav Melnik died of a gunshot with his death treated as suicide
On February 25, several hours before his trial, the Mayor of Melitopol Sergey Valter was found hanged leaving no suicide note
On February 26, deputy chief of Melitopol police, Aleksandr Bordyuga, was found dead in his garage
On February 26, a former MP and ex-chairman of Zaporozhye Regional State Administration was found dead with a gun wound to his neck. His death is being investigated as a suicide
On February 28, former member of the Party of Regions, Mikhail Chechetov, jumped from the window of his 17th floor apartment in Kiev, leaving a suicide note
On March 14, a 32-year-old prosecutor Sergey Melnichuk fell from a window of a 9th floor apartment in Odessa
Is this political terror? No, it's Ukrainian democracy.
Meanwhile, Ukrainian Member of Parliament, and ace buddy of sun of Ukrainian democracy Igor Kolomoisky, Borys Filatov has reacted on the killing of Oleg Kalashnikov. "I hope it is our Bandera-oriented terroristic act," Filatov wrote to his Facebook. These words reverberated with Ukrainian public opinion.
When famous oppositionist was killed in Russia, Russian dictatorship has offered a sorrow. When famous oppositionist is killed in Ukraine, Kiev democracy are celebrating.
But great Ukrainian democracy hasn't stopped on it. Well-known Ukrainian journalist, writer and TV presenter Oleg Buzyna was killed in the Kiev today in the morning. Ukraine's Interior Ministry adviser Anton Gerashchenko confirmed Buzina's murder. He wrote on his page in Facebook that Buzina had been shot dead from a dark blue Ford Focus. Buzina used to be the editor-in-chief of the Segodnya newspaper who had to quit his post because of censorship in March this year.
Another Russian humanitarian convoy has set off for eastern Ukraine. Part of the convoy will reach Lugansk and Donetsk today. The convoy consists of more than 120 trucks with more than 1,400 tonnes of humanitarian cargo including food products, articles of daily necessity, textbooks and study aids, and building materials.
On Wednesday, Ukraine's Minister of Foreign Affairs Pavlo Klimkin explained the main reason why the EU hasn't offer visa-free regime to Ukraine, yet. According to the Kiev official, the EU is ready to open its gates for Ukrainians. However, it's concerned that not real Ukrainian patriots, but refugees from Donetsk and Lugansk are going to move into the EU. Indeed, millions of central and western Ukrainian patriots aren't going to move into the EU. There's no corruption, civil war or economic collapse in Ukraine. Thus, the only problem is refugees from the Donbass region.
14 April 2015
Heavy clashes after unsuccessful attempt by UAF to capture Peski and Spartak. Russian ruble becoming too strong: blame Putin!
13 April 2015
Ukraine army attacks airport, shells Donetsk positions, kills journalists. U.S. more concerned with military/political interests than its own civilians.