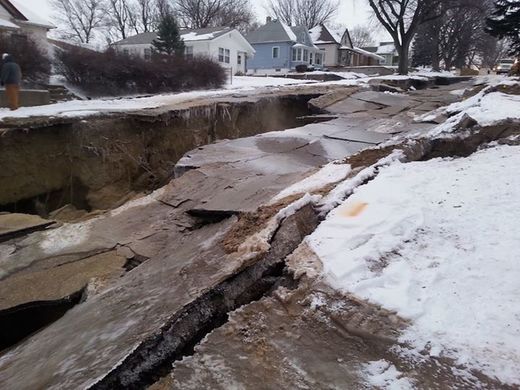 An overnight watermain break has left about 15 homes without water service Monday in the Morningside area of Sioux City.
The break is in the 2800 block of Macomb Avenue. Overnight temperatures dipped below zero in advance of an approaching snowstorm, but City Utilities Department worker Randy Solomon said a cause hasn't been determined.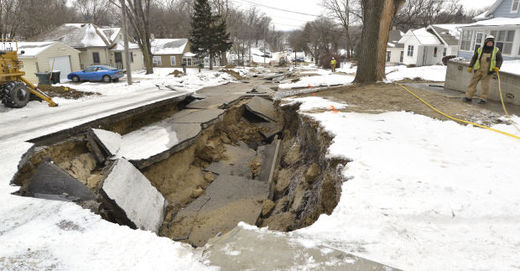 It is not known how soon service will be restored.
Solomon said it was a major break of a 16-inch watermain, in the middle of the street.
"It is a major blowout," he said. "From curb to curb, it looked like the street collapsed."
Other utilities were also impacted with the incident.