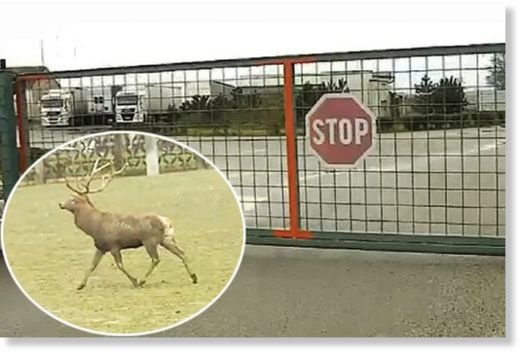 Police who opened a murder enquiry after a man died from more than 20 stab wounds have found the killer - a male stag that had speared him with its antlers.
Plumber Vladimir Kostur, 59, was installing a new watering system at a farm in the village of Surovce, Slovakia, when the 660lb beast charged, knocking him to the ground.
The raging stag, one of many deer being kept at the farm,
then attacked stunned Kostur with its antlers, puncturing his body 20 times as he lay on the ground.
Pal Frantisek Cerny, 54, said: "I was just arriving to give Vlad a hand when
I saw the stag appear out of nowhere and attack him.
"I couldn't believe the ferocity of it. I always thought of deer as being cute things. But this one was anything but - it was terrifying.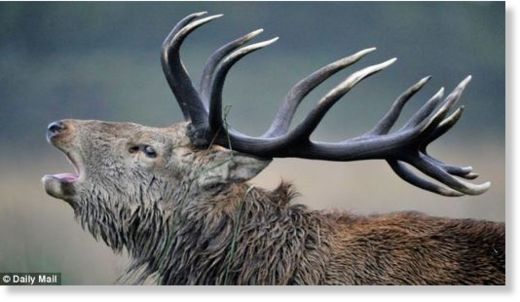 "I ran over to help but by the time I got there he was unconscious."
After the animal was scared off, Kostur was taken to hospital where he later died, and police were called after medics reported the man had stab wounds.
A hospital spokesman said: "The patient suffered serious injuries to his body, legs and arms.
"He was in critical condition and underwent emergency surgery but unfortunately he died the following day."
Police opened a GBH case, which became a murder enquiry when the man died.
But after talking with pal Frantisek who told them the stag was responsible, they are unsure where to go with the case.
Police spokeswoman Martina Kredatusova said the stag had clearly intended to cause harm and wound with intent.
Although they were unlikely to get a conviction, she added: "The case is being investigated as an assault.
"It very much depends now if it was a wild stag or if it was owned by someone. We are still investigating."
But locals in the area have ridiculed the charges.
Farmer Martin Moravek said: "It was a terrible accident and our hearts go out to the man's family.
"But this isn't a criminal case. It's an animal and they are unpredictable."