The investigation was conducted by former U.S. Justice Department official Kenneth Wainstein.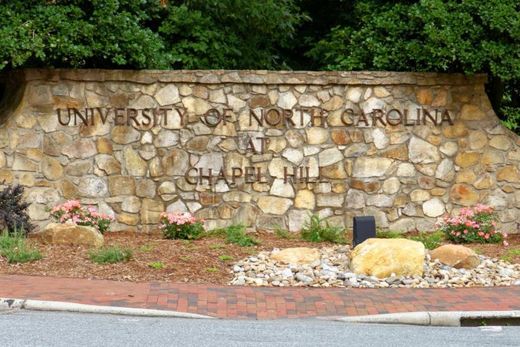 A new report released Wednesday revealed more than 3,100 students at the University of North Carolina took "shadow classes" created to boost student athletes' GPAs over the course of two decades.
The investigation, conducted by former U.S. Justice Department official Kenneth Wainstein, found that Debby Crowder, an employee in the college's African and Afro-American Studies department, created "paper classes," which did not require attendance and awarded high grades.
"She [Crowder] believed it was her duty to lend a helping hand to struggling students, and in particular to that subset of student-athletes who came to campus without adequate academic preparation for Chapel Hill's demanding curriculum,"
said the report
.
The findings show academic advisers steered athletes that were struggling with their schoolwork toward Crowder's classes to inflate their grades so they would remain
eligible to play
for the school's teams.
Out of the thousands of students who took the fake classes, almost half were found to to play sports for the institution.
In light of the findings, UNC says it plans to introduce new measures to prevent future instances of academic fraud.
"Our core mission as an institution is academics. I believe we can also offer strong and successful athletics programs, and that in fact athletics advances our academic mission. While we accept full responsibility for the past, the wind is in our sails for the future because our students, faculty and staff are so strong," said UNC-Chapel Hill Chancellor Carol L. Folt in a
statement
.