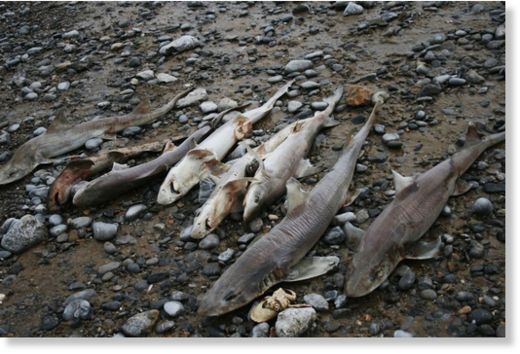 A marine biologist believes the deaths may be the result of indiscriminate seabed trawling
A marine expert has spoken of her horror after more than 70 sharks washed up dead on the Gower shoreline .
Marine biologist Judith Oakley believes the grim marine catastrophe is the work of indiscriminate bottom trawling.
The industrial scale fishing process uses a large net with heavy weights to drag the seafloor and scoop up everything in its path.
She raced to the peninsula's Pwll Du beach on Saturday after shocked friends raised the alarm via text message.
"It was horrific. There are always grim reminders of why I am so passionate about marine wildlife and protecting it," she said.
"I wandered around the beach in total disbelief. There were dead small sharks, smoothhounds and catsharks, strewn across the sand and amongst the rocks.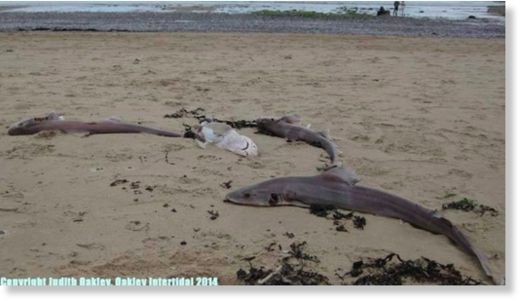 "I counted 55 and have never seen such a terrible image on a Gower shore, and such a tragic death for these incredible animals."
Ms Oakley spends much of her time researching marine species and habitats and raising awareness of the threat to coastal wildlife.
"I would urge people to help in a small way by joining the Shark Trust 'No limits? No future' campaign and signing the petition at
www.nolimitsnofuture.org
," she said.
Source: Western Mail