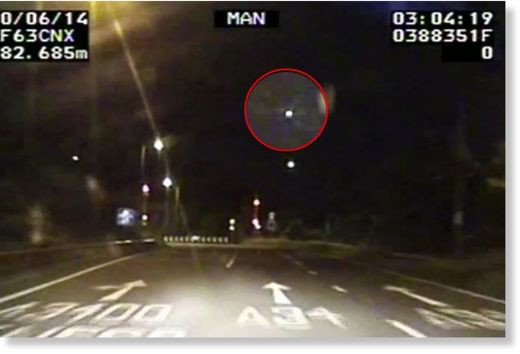 A camera fitted to a West Midlands Police car films the moment a bright meteor shoots through the night sky
Police car cameras are usually used to catch images of suspects, but in the early hours of Monday morning West Midlands Police captured a meteor fireball shooting across the sky.
The video clip was taken from a traffic car while it was travelling towards Junction 4 of the M42 at Shirley just after 3am.
The meteor is believed to have broken into pieces as it entered the Earth's atmosphere and was visible across Wales and the west of England.