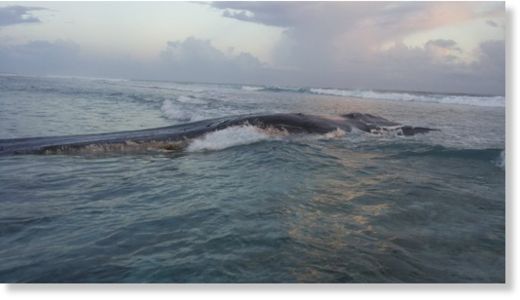 A dead humpback whale has washed up near Fenfushi in Alif Dhaalu atoll on Sunday.
The island's deputy councilor Ahmed Saeed said that the whale that measures about 50-foot washed up near the island sometime on Saturday. The whale is about 1500-foot away from the island's beach, he added.
"The whale hasn't started rotting yet. But when it does, it'll prove to be problematic to us," Saeed said.
The deputy councilor also said that they have informed the authorities about the dead whale that washed up near the island.
"This is a breeding area for whale sharks. So lots of tourists come here every day to see them. If the whale starts rotting, it'll be a nuisance for the tourists who come here as well," Saeed said.