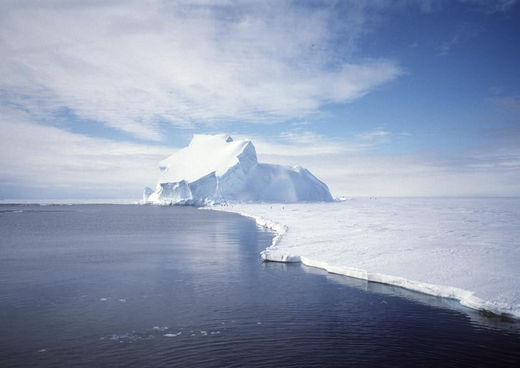 Have you read about this startling news in the mainstream media?
If Antarctic sea ice had shrunk by even a minuscule .000001 percent, the media would be all over it.
Why is Antarctic sea ice growing at such a rapid rate?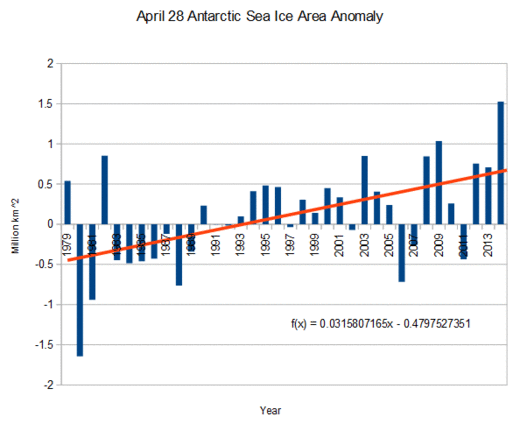 "Antarctic sea ice has been growing rapidly over the last 30 years, because Antarctica is getting colder," says Steven Goddard website
Antarctic_Sea_Ice-28Apr2014
April 28 Antarctic sea ice area anomaly 50% above the previous record
Thanks to George Martinez for this link.
Source: arctic.atmos.uiuc.edu