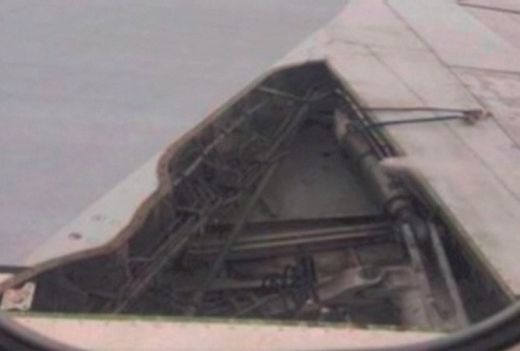 A
Delta Air Lines
jet lost part of its wing during a flight from
Orlando International Airport
to Atlanta on Sunday.
A photo taken by a passenger on the flight shows a large panel missing from one of the jet's wings.
The crew of Delta Flight 2412 reported the panel flew off while in flight.
The jet landed safely and without incident at
Atlanta's Hartsfield-Jackson International Airport
. Six crewmembers and 179 passengers were on board.
A Delta spokeswoman said the jet is a Boeing 757. She could not immediately confirm how old the aircraft was.
Delta officials are trying to determine what caused the panel to fly off, the spokeswoman said.
Pilot agrees lost wing was "highly unusual"
A Central Florida pilot explained every part of the plane is important and Delta Flight 2412 followed safety guidelines to first get everyone on the ground.
Jim Shoemaker teaches people how to fly at the
First Landings Aviation
school in Apopka.
"I think the panel that flew off that Delta jet is heavier than this plane," Shoemaker said, referencing a two-seater training aircraft.
Shoemaker teaches his pilots to go over a strict checklist before takeoff.
He said commercial flights do something similar, but are much more detailed.
Delta officials are trying to figure out how the panel flew off.
Shoemaker said it was most likely held down with rivets that could have come loose.
The incident was described by Delta as "highly unusual" and Shoemaker agrees.
"You know it makes the news every time something happens to a plane because it's so seldom, even when things do happen to a plane, most of the time they make it down to the ground safely," Shoemaker explained.