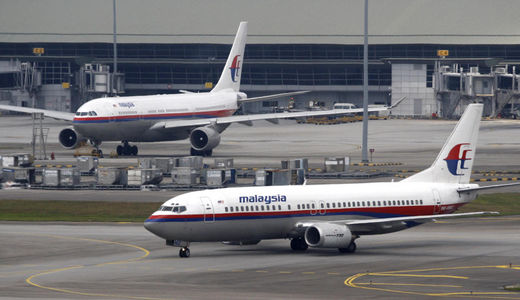 Malaysia Airlines said Saturday it lost contact with a plane carrying 227 passengers and 12 crew on its way from Kuala Lumpur to Beijing.
Flight MH370 lost contact with the Subang air traffic control at 2:40 a.m. Saturday (18:40 GMT Friday). The flight was operated on the Boeing 777-200 aircraft. It departed Kuala Lumpur at 12:41 a.m. Saturday (16:41 GMT Friday) and was expected to land in Beijing at 6:30 a.m. Saturday (22:30 GMT Friday).
The airline said it was working with the authorities who activated their search and rescue team to locate the aircraft.
The flight was carrying 227 passengers, including two infants, and 12 crew members, the airline said.
Source: AP