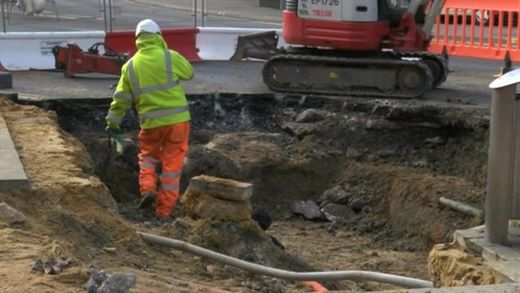 A sinkhole, which forced the closure of a main road in the centre of Lowestoft, has been repaired.
The hole, which was about 15ft (5m) long and 8in (20cm) deep, appeared just off the A12 at Station Square.
A section of the road was closed in both directions overnight on Tuesday for investigations.
Catherine Brookes, from the Highways Agency, said while engineers had not found a "definite cause" the void had now been filled in.
The agency closed the A12 in both directions on Tuesday from 20:00 GMT as a safety precaution and traffic through Lowestoft was diverted via the A1117 and Oulton Broad.
The A12 was reopened on Wednesday morning, but Denmark Road remained closed between Station Square and Katwijk Way.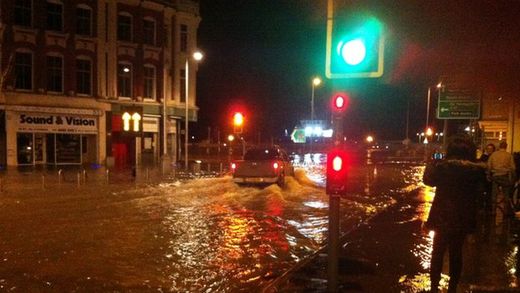 Station Square was flooded during the surge tides in December and the Highways Agency said repairing the hole was a priority.
Catherine Brookes, divisional director for the Highways Agency, said: "While we have not found a definite cause we ascertained the extent of the hole and started the repairs."
The work was completed and Denmark Road reopened at about 11:00 GMT on Thursday.
The sinkhole's appearance follows the flooding of the Station Square area during the surge tide on 6 December.
Andy Martin, a local shopkeeper, said: "Although there are one or two cars coming down now it is disrupting businesses and it just goes from bad to worse really."