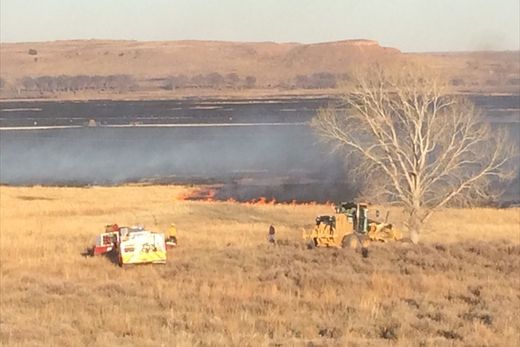 Crews are fighting multiple grass fires in Curry County.
They're fighting one in Roosevelt County, too.
No word on how big, just that there are many.
We also know of one fire burning northeast of Borger right now. That fire started around 1:50 p.m.
We'll have more as it becomes available.
Update
Officials say they're still not sure what started a massive wildfire this afternoon in Hutchinson county.
Crews were called out to the scene around two this afternoon at the Turkey Track Ranch near Dixon Creek.
Sheriff Don Johnson says the fire quickly swelled to around 600 acres.
Crews from Spearman, Gruver, Skellytown, Stinnett, Fritch and Borger were all called to help battle the blaze.
Just before 8:00 p.m., Sheriff Johnson told us the fire was almost 100% contained