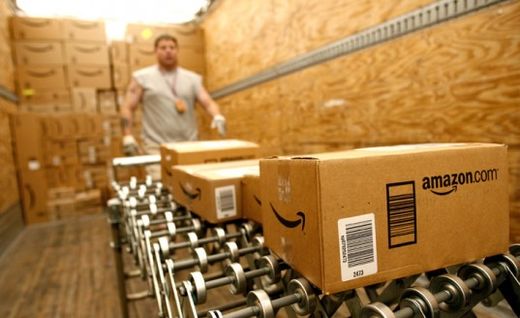 Amazon.com has managed to avoid unions since its creation in 1994. On Wednesday night, the mega-company's workers
rejected
a union by a vote of 21 to 6.
The purpose of the proposed union would have been to demand higher wages and the right to strike. It would have been formed under the International Association of Machinists and Aerospace Workers (IAMAW).
Mary Osako, a spokeswoman from Amazon, said, "With today's vote against third-party representation, our employees have made it clear that they prefer a direct connection with Amazon. This direct connection is the most effective way to understand and respond to the wants and needs of our employees. Amazon's culture and business model are based on rapid innovation, flexibility, and open lines of direct communication between managers and associates."
After the union was shot down,
IAMAW accused Amazon of pressuring their workers to not unionize.
John Carr, an IMAW spokesman wrote in an email,
"The workers at Amazon faced intense pressure from managers and anti-union consultants hired to suppress this organizing drive. We responded when these workers initially reached out to us, and we'll continue to work with them to pursue the collective bargaining rights they're entitled to under federal labor law."
Carr argued that unions are instrumental in providing "fair" wages and are key to creating "an effective safety committee in the fast-paced workplace."
But many argue that unions hurt taxpayers, customers, and even employees due to rigid rules that do not respond effectively to the fluidity of the free marketplace.
John Stossel wrote, "When companies compete for workers, they get higher wages and better working conditions... [Unions] slow growth. And growth - increasing productivity, which leads to higher wages and new opportunities - is what is best for workers."
Often, unions are more effective in
right-to-work states
, where employees are not forced to join a union or pay dues. In such states, unions exist through free association.
What do you think - were Amazon.com's workers smart to reject the IMAW union?