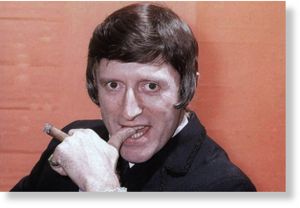 More than 20 schools face crippling compensation claims from dozens of child sex abuse victims who have come forward in the wake of the Jimmy Savile scandal.
They include some of the country's most expensive fee-paying schools and institutions attended by Nick Clegg, Boris Johnson and Tony Blair.
The allegations range from rape to fondling, and date from the 1950s to the 1990s
One firm, Pannone, is acting for former pupils at a dozen prep boarding schools in England, said lawyer Alan Collins.
Another firm, AO Advocates, has claimants from 10 private schools and law firm Slater & Gordon is representing up to 20 former pupils at Ashdown House in East Sussex, the former prep school of Johnson, the mayor of London, where several staff are alleged to have committed "very serious abuse" on children aged 7-13 during the 1970s.
Victims at Caldicott, Clegg's former prep school in Farnham Royal, Buckinghamshire, where three former teachers and a headmaster have been convicted of abusing young boys over more than a decade, are being represented by the law firm Abney Garsden.
Slee Blackwell, another law firm, is handling multiple cases for former pupils at four fee-paying schools, including Beeston Hall prep in Norfolk, where Mervyn Rush used to teach science. He was jailed last year for the abuse of up to 13 boys 40 years ago. Some of the victims were as young as eight when the crimes took place.
Jessica Standley, of Slater & Gordon, said that following Savile there had been "an increase in victims reporting abuse suffered at a variety of institutions, including fee-paying schools".
She added: "Sadly, in many of these cases those in positions of authority knew of the abuse and failed to take adequate steps to protect these innocent children."
Tony Little, the head master of Eton, warned that some prep schools could close because of the claims, which, in the worst cases, could be as much as £400,000.
"There could be financial difficulties. It could be very difficult. It is possible [some will have to close] but it is absolutely right this problem is exposed. Part of me is heartened that it is coming out and I suspect there is more to come out. I cannot think of anything worse than vulnerable young people being abused in the ways we have heard."
Among the schools involved in compensation claims are St Bedes in Manchester, where up to 30 victims have come forward; Little Abbey in Hampshire, which has since closed; St George's in Suffolk, now Finborough School and under new ownership; and Denstone, in Uttoxeter, Staffordshire. Old Denstonians include Lord Justice Kay and Quentin Crisp.
Another four schools, two in Lancashire and two in Oxfordshire, are the subject of criminal investigations into claims of historic sex abuse.
Within the past year former staff at King's School Rochester, Wellington College and St Peter's prep in East Sussex (now closed) have been convicted of child sex offences.
Several claims by former pupils at Chorister School in Durham, where the former headmaster, the late Canon John Grove, abused at least 23 pupils, were recently settled because the police could not find anyone still alive who had committed a criminal offence. Tony Blair was a pupil at the school.
Many of those pursuing legal claims simply want to see justice after years of staying silent or not being believed. Compensation awards are about £50,000, though they can reach £450,000 if claimants can prove lifelong loss of earnings as a result of the trauma caused.
One lawyer said the new cases were "drawn from the upper echelons of society", which was unusual in child sex abuse claims.
One 60-year-old male victim from Chorister said: "I was encouraged to go ahead by my wife. All I really wanted was an apology from the school and the church. The Savile disgrace has made it easier for victims to come forward. I have no idea why I was chosen by my abuser from the age of eight, but I am not surprised at the number of prep schools being investigated."
One of the worst cases is St Bedes in Manchester, a former Catholic boarding school for children who had passed the 11-plus, where dozens of children may have suffered abuse, including rape.
Former pupils realised their experience was not unique after an Old Bedian started a retirement blog about some of his encounters with staff.
Alan Collins of Pannone said the paedophiles often seemed to target the most vulnerable children. "Victims always seem for some reason or another vulnerable: maybe mum and dad are going through a break-up or there's a bereavement, marital separation, illness, learning disability."
The revelations are likely to intensify calls for the government to bring in mandatory reporting, which would make it a criminal offence for teachers and other staff members not to report suspicions of abuse to police.
School leaders insisted last week that the failures stemmed from the fact that private schools were unregulated. They say such abuse could not happen nowadays because the schools are subject to regular inspection visits and work closely with social services and the police.
Denstone's head, David Derbyshire, said: "I can confirm that about 10 months ago we received instructions from solicitors acting for a boy who was at the school between 1978 and 1981, and that is in the hands of our insurers.
"From what I hear the headmaster at the time did dismiss this particular teacher more or less immediately, certainly within a month. I've no idea if the police were informed.
"Our child protection report of 2011 was outstanding . . . the inspectors could find nothing to recommend to make us better at what we do."
In a statement, Beeston Hall confirmed its lawyers were handling a claim for damages following the conviction of Mervyn Rush relating to offences from 40 years ago.
It added: "Beeston Hall is now a very different school from what it was 40 years ago. We put the safety, welfare and well-being of all our pupils at the heart of everything we do.
"We receive regular independent inspections by Ofsted and ISI [Independent Schools Inspectorate]. Our most recent inspection reports found the level of pastoral care and support to be excellent."