As an unemployed electrician, Alan Douglas has endured a difficult few years, not least because of the collapse of the once buoyant
Irish building industry
. But getting a letter from the Irish welfare authorities advising him to take a job in Coventry in the UK was a new low.
"It made me feel like I was being pushed out of my own country," says Mr Douglas, 26, from Bray, near Dublin.
He is one of 6,000 people who have received letters encouraging them to look for jobs abroad. One jobseeker was sent details of a job as a bus driver in Malta, which paid just €250 (£209) a week but came with a "Mediterranean climate".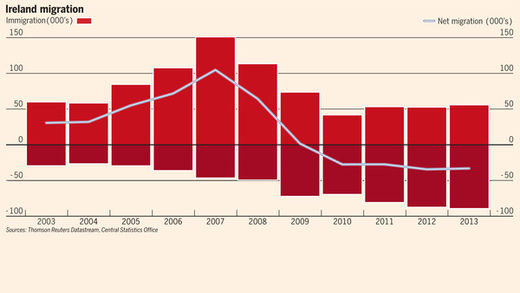 Read more at
ft.com
.