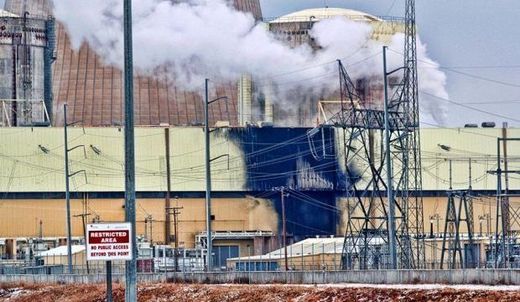 Just before 8 a.m., Monday morning, December 9, reports of an explosion at Arkansas Nuclear One were made to Pope County 911 operators. At this time details have not been released in the explosion, but fire officials are reportedly responding to the nuclear facility and a fire is being fought.
A resident in the vicinity of the Arkansas Nuclear One plant reported a "loud, ground shaking explosion and then saw smoke." It is believed that a transformer on site exploded, but the report remains unconfirmed at this time with Entergy and Arkansas Nuclear One officials.
At this time, there is no threat to the immediate area surrounding ANO or the community of Russellville and there are unknown reports of injury. As details develop on the cause of the explosion, origin, and any if injuries were caused by the explosion, River Valley Leader will update readers.